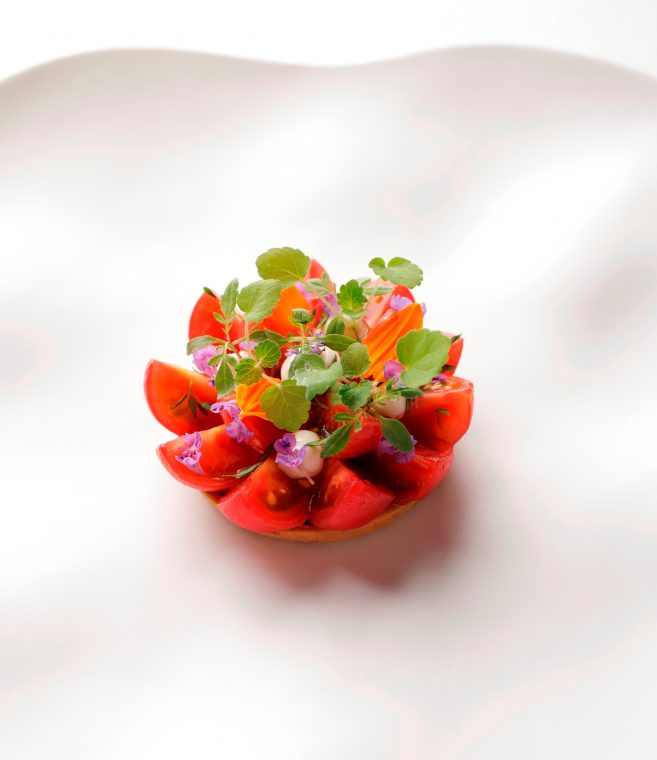 These two months of painful confinement during which our tables lowered their curtains have nevertheless had positive effects, I hope at least.
I also want to believe that this ordeal will give rise to a collective awareness, that this crossing of time regained (confinement at home) will have given people back a taste for simple and sensible things, for literature, philosophy, poetry, art, beauty, that it will allow the awakening of sensitivity, contemplation, interior life.
To me, these two months out of time allowed me to understand one essential thing: that my cooking until June 2020, was inhabited by fears.
Fear of doing too much or not enough, fear of being judged, of being misunderstood, fear of displeasing, fear of lack of inspiration, fear of doing too simple, too complicated ….
These two months away from cooking taught me that the real fear, the absolute anguish, is to not be able to cook anymore.
So since then I've done absolutely anything I want to do.
I've wanted to make it for years but didn't dare, a tomato pie 🍅 quite simply, and ironically, I don't think any dish has moved our customers so much than this one.
( written in June 2020, after lockdown )
Organic Cherry tomato candied in Nepeta oil
Wild anise seed sand paste
Pissalat
Goat cream
shells
Candied red peppers
Syrupy tomato water
Barolo vinegar
Seasonal herbs